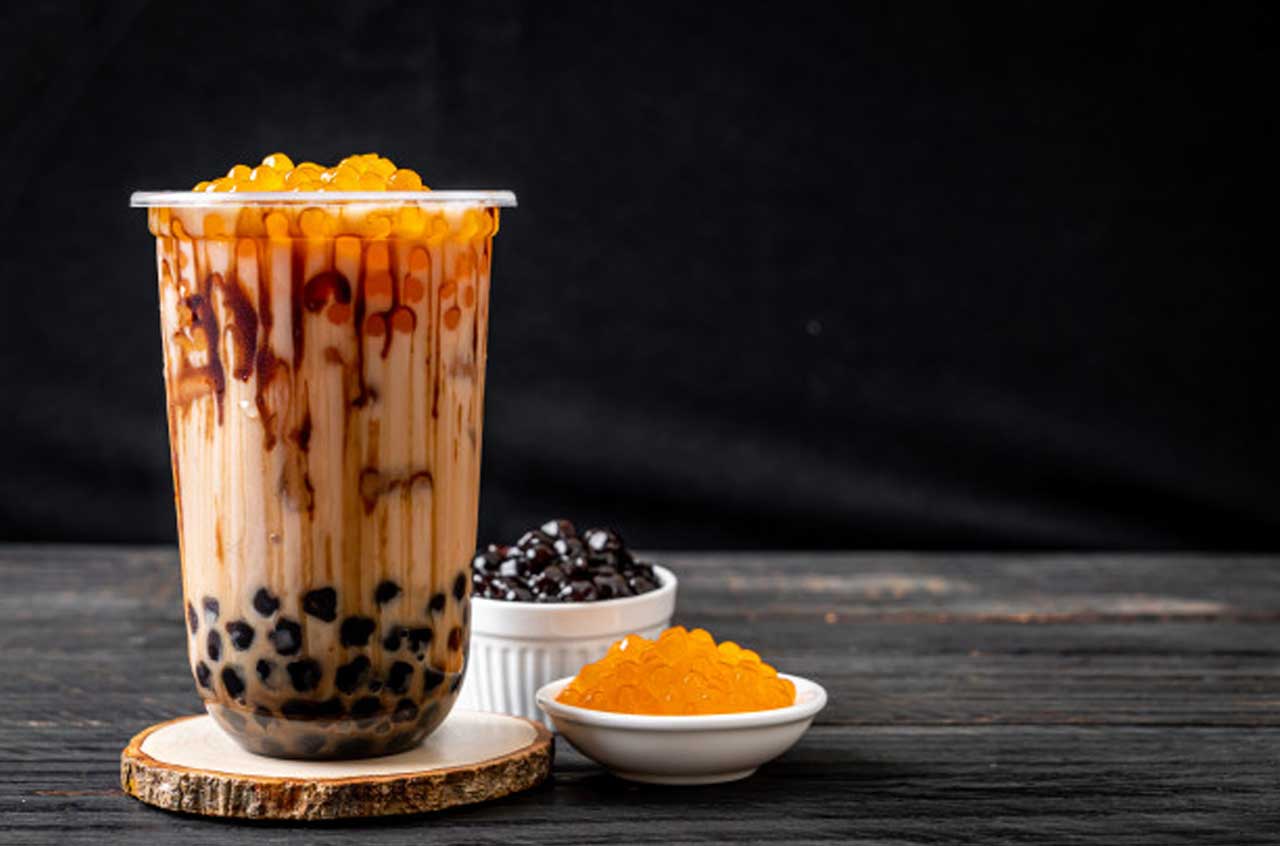 ABOUT

US

Welcome to BonBon Tea. We serve true Vietnamese cultural foods and lastly the BonBon bubble tea. Giving us a taste will let you experience a trip to Vietnam. Our taste is very rich and has excellent flavor. Our bubble tea is a blast and is tasty.

You won't be able to just get one. All drinks are made fresh and ready to finish in under 5 minutes. It is refreshing and you will fall in love! We have classical dishes such as "Pho" and "Banh Mi". Our "Banh Mi" is always fresh and topped with refreshing greens. A perfect amount of savory and goodness is found in our "Banh Mi". Every bite gives you an exotic taste of Vietnam.

Our menu features a wide selection of authentic, flavorful Vietnamese dishes, "Banh Mi" sandwiches, soups, appetizers, and sides. It is all served in a fast casual, contemporary, clean restaurant environment and affordably priced perfect for your wallet.
Prices subject to change without notice. Due to the ongoing increased cost from all our suppliers on items across the board. Thanks you for your understanding and be appreciated you continued support and loyalty.
FOOD

MENU

(20 items)
BÁNH MÌ ĐẶC BIỆT THỊT NGUỘI


Delicious combination special Vietnamese sandwich (with ham, pork, butter, vegetables and soy sauce)

7.95
 
BÁNH MÌ THỊT ĐỎ


Delicious Vietnamese Red Meat Sandwich (with pork, butter, pate, vegetables and sauce)

7.95
 
BÁNH MÌ GÀ


Vietnamese Grilled Chicken Sandwich

7.75
 
BÁNH MÌ XÍU MẠI


Vietnamese Homemade Meatballs Sandwich

7.95
 
BÁNH MÌ CHẢ LỤA


Vietnamese Bologna With Pate/Butter Sandwich

7.75
 
BÁNH MÌ THỊT NƯỚNG


Special Vietnamese Grilled Sliced Pork

7.95
 
CHẢ GIÒ TÔM THỊT
Deep Fried Springs Rolls

5.35
 

GỎI CUỐN TÔM THỊT
Spring Rolls with Shrimp & Pork or Shrimp and Chicken

6.00
 
CƠM CHIÊN ĐÙI GÀ NƯỚC MẮM ĐẶC BIỆT


Special Crispy Sauce Crispy Baked Chicken Legs Fried Rice

13.50
 
CƠM CHIÊN GÀ XÉ


Chicken Fried Rice

12.00
 
CƠM CHIÊN DƯƠNG CHÂU


Deluxe Fried Rice With Shrimp, Pork Sausage, Barbecue Pork, Eggs, Peas and Carrot

12.50
 
MÌ XÀO BÒ


Beef Stirred Fried Noodle

13.50
 
DRINK

MENU

(>60 items)
Size Cup
SMALL
LARGE
T1 – BONBON SPECIAL COFFEE CREAM CHEESE WITH BOBA/JELLY


Café BonBon kem sữa trân châu/thạch đặc biệt

5.95
6.95
T2 – THAI BUBBLE MILK TEA WITH BOBA/JELLY


Trà sữa Thái trân châu/thạch

5.25
6.25
T3 – FLAMING BROWN SUGAR MILK TEA WITH BOBA


Trà sữa trân châu đường đen

5.50
6.50
T5 – SEA SALT CREAM COFFEE WITH BOBA/JELLY


Café kem sữa muối biển trân châu/thạch

5.95
6.95
T12 – TROPICAL HEALTHY FRUIT TEA WITH BOBA/JELLY & BOBA


Trà trái cây nhiệt đới trân châu/thạch

5.25
6.25
T13 – JAPANESE MATCHA MILK TEA WITH BOBA


Trà sữa xanh Nhật trân châu

5.25
6.25
Size Cup
SMALL
LARGE
S2 – AVOCADO SMOOTHIE


Sinh tố bơ

5.99
6.99
S3 – STRAWBERRY SMOOTHIE


Sinh tố dâu

5.99
6.99
S4 – MANGO SMOOTHIE


Sinh tố xoài

5.99
6.99
S5 – TARO SMOOTHIE


Sinh tố khoai môn

5.99
6.99
S6 – MATCHA SMOOTHIE


Sinh tố trà xanh

5.99
6.99
S7 – VIETNAMESE MUNG BEAN SMOOTHIE


Sinh tố đậu xanh

5.99
6.99